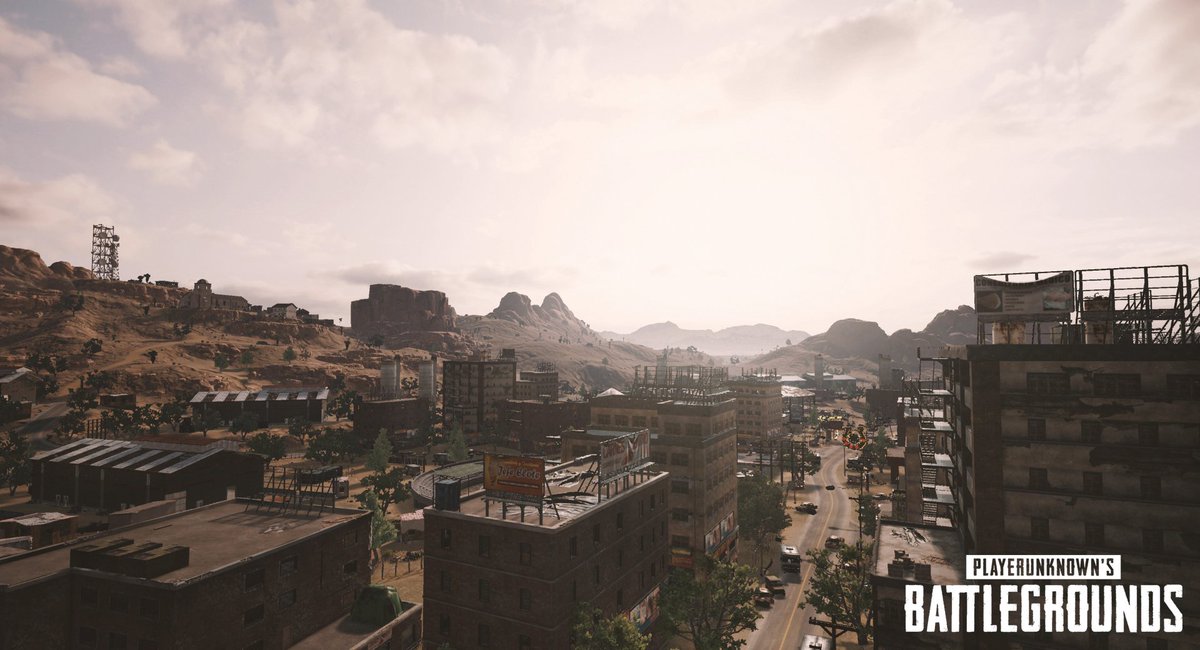 This week saw Brendan "PLAYERUNKNOWN" Greene share 4 brand new screen shots of PUBG's Work In Progress desert map. The screens were released on Twitter yesterday with following Tweet;
"The team at our office in Madison have been working hard on our new desert map, and today I am excited to share some new WIP screenshots of this new terrain..."
The map looks very impressive and looks like it provides more built-up/urban areas than the current map Erangel and among items clearly visable are tower blocks, a shopping plaza and a prison!
In a move that has suprised many, the new map looks more varied and to provide a more challenging and detailed environment that may have been expected of a "desert" landscape! Screens certainly are ipressive though!